The Stonebriar Difference
Dr. Jill Wade, Dr. Kristi Moody, Dr. Jodi Danna, and Dr. Wendy Steger bring years of experience to the table with one goal in mind: giving our patients a chance to enjoy beautiful smiles along with healthy bodies for years to come. To that end, we work alongside other physicians to manage your overall health and well-being, and we have gone out of our way to make sure that our team is as highly trained as possible. If you're ready to start living a full and healthy life, call Stonebriar Smile Design today.

About Our Dental Office in Frisco, Texas
Taking Dentistry to the Next Level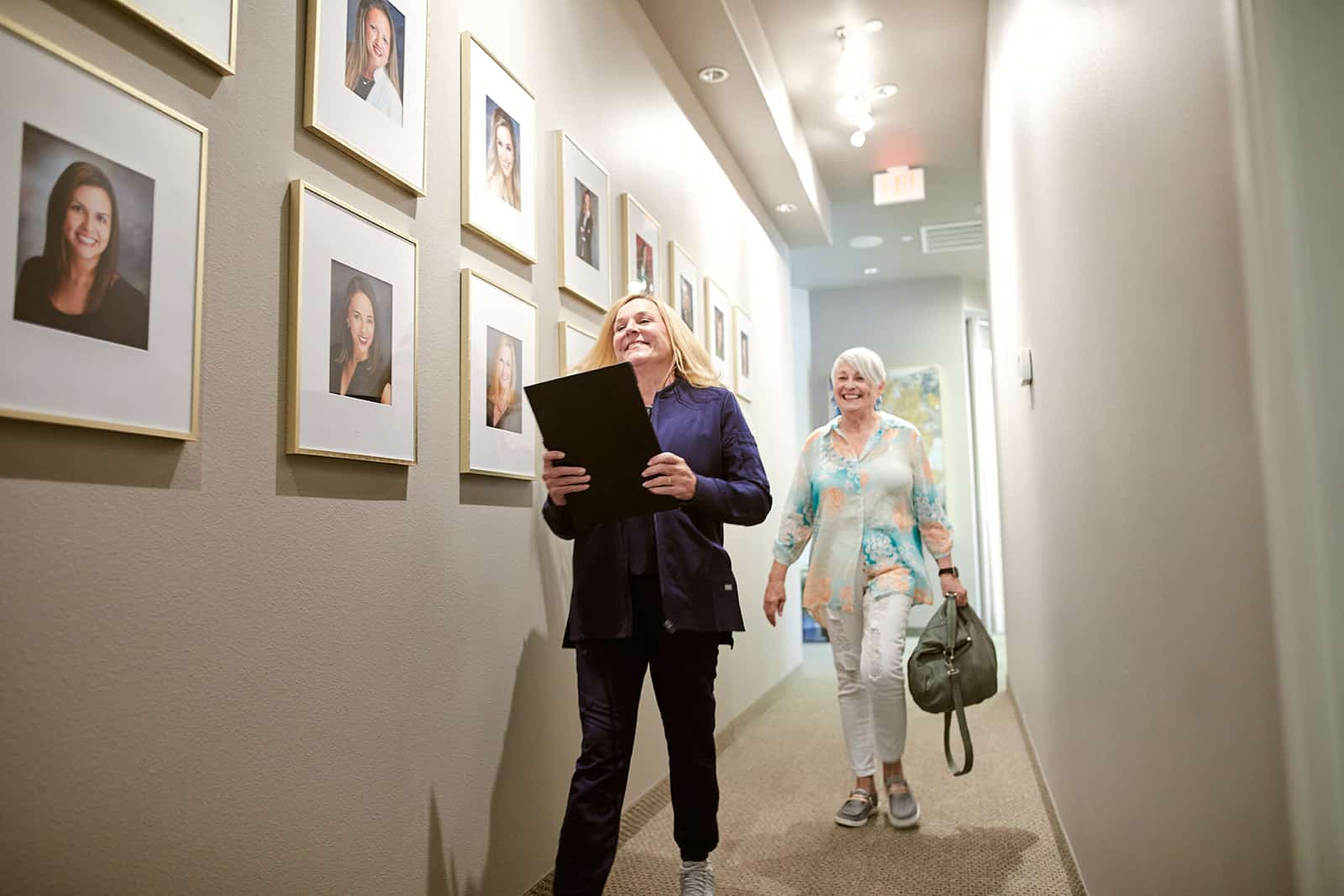 Our Office
Modern, Clean Dental Office in Frisco, Texas
We designed our dental office to feel like you're visiting a friend's home, giving even our most anxious patients a chance to relax. Of course, the homey décor does not diminish the fact that our treatment area is equipped with some of the finest dental technology available. The result is a truly modern dental experience in an environment where you can feel at ease. We look forward to welcoming you to your new dental home once you walk in our front doors.
Virtual Dental Consultations
Thanks to the development of teledentistry, we're now able to help you identify certain oral health issues while you stay in the comfort of your own home! For a virtual consultation, we will schedule a zoom meeting to discuss your special unique concerns about your smile. Together we will partner on the appropriate next steps in order to fill your smile goals.