Smile Makeover in Frisco, TX
Completely Transform Your Smile!
Having a beautiful smile instills confidence and improves self-esteem, but unfortunately, not everyone is genetically lucky enough to be born with one. That's no problem! Whether from genetics, decay, infection, or trauma, we can transform your smile and your confidence with cosmetic dentistry. In order to give you the smile of your dreams, our cosmetic dentists in Frisco create a personalized treatment plan using state-of-the-art cosmetic imaging and 3D printing technology. Change your life by starting with your smile.
How Does a Smile Makeover Work?
Our smile makeover experts are highly-trained dentists who are passionate about cosmetic dentistry and its capacity to change lives. At Stonebriar Smile Design, there are no cookie-cutter treatment plans or one-size-fits-all approaches. Your customized smile makeover starts with a thorough examination of your current smile, face shape, goals, and concerns. We encourage our patients to bring in images of smiles they love, allowing us to fully understand their expectations. Our office uses the digital smile design technology SmileFy to evaluate, design, and simulate your new smile in real time on a tablet during your appointment. As a result, you can feel confident about the road ahead as you invest in a beautiful smile.
The Benefits of Getting a Smile Makeover
Did you know that a smile makeover offers more than just aesthetic benefits? With the help of your cosmetic dentist in Frisco, you can enjoy many advantages by improving your smile, including:
Promote proper dental functions.
Improve your oral health.
Enhance your self-esteem.
Achieve a youthful, professional appearance.
Enjoy long-lasting results with the right aftercare.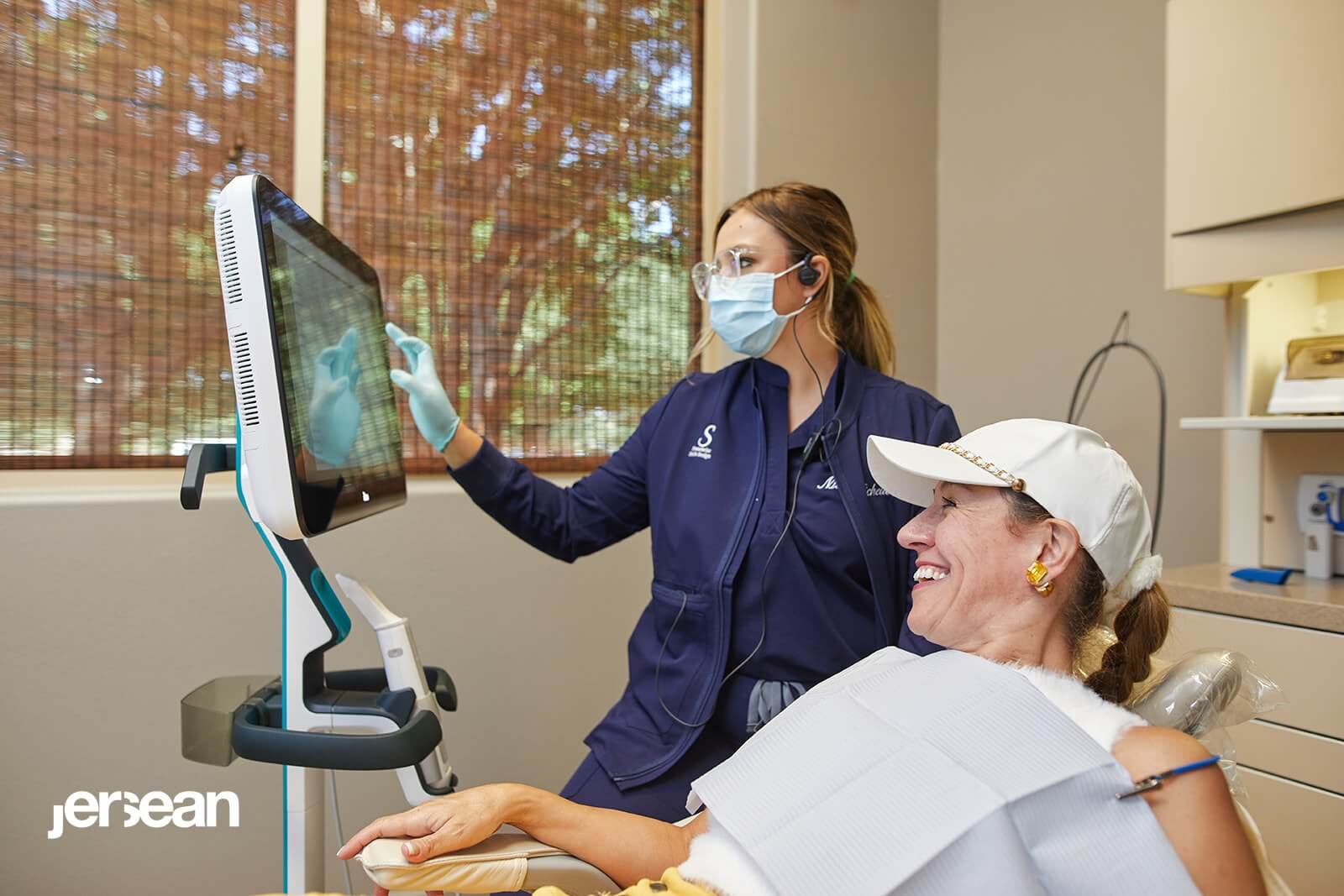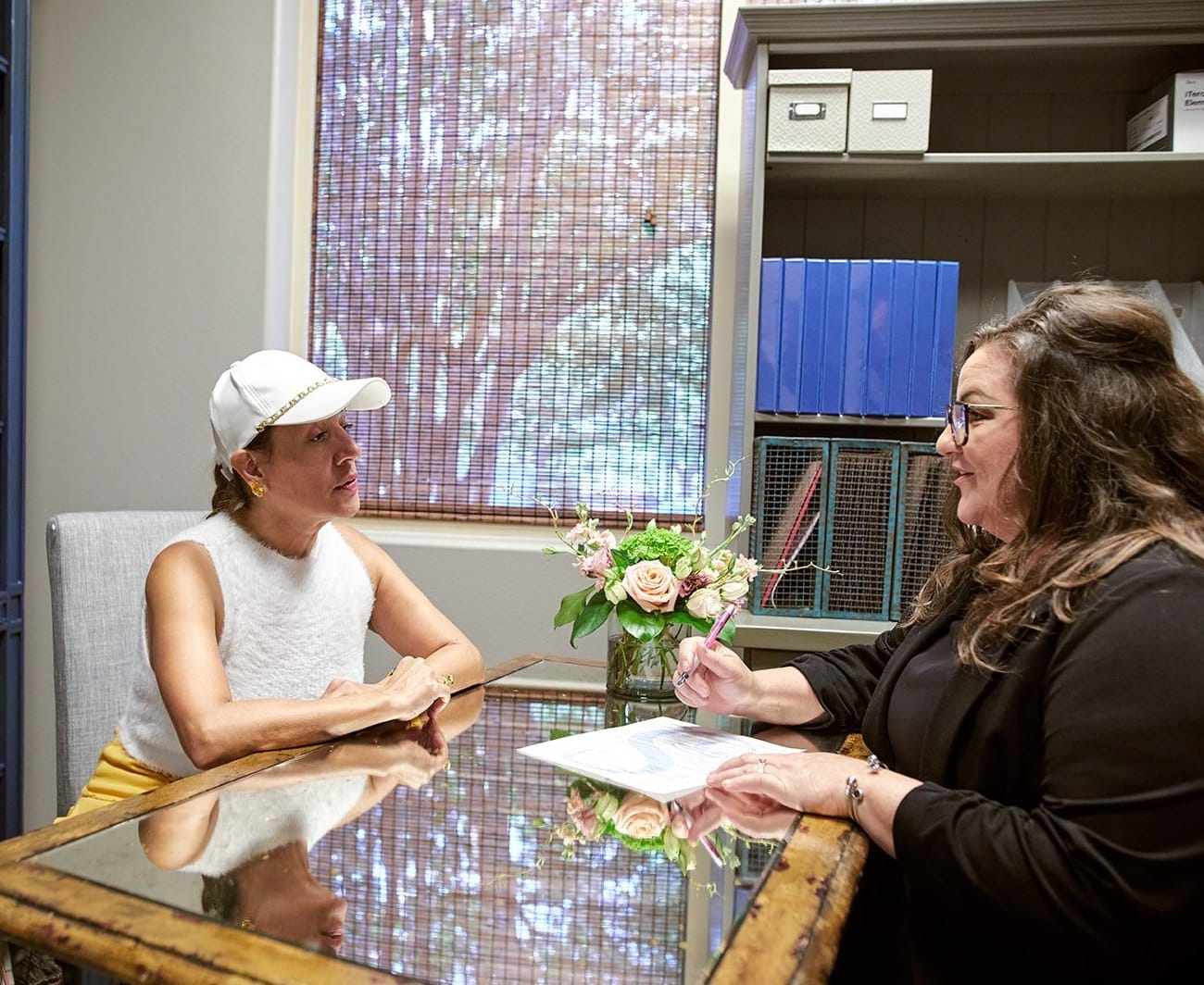 Understanding the Cost of a Smile Makeover
Because each treatment plan is unique, the cost of a smile makeover can vary. After performing your consultation and developing a plan, we'll provide you with a custom estimate. We will go through each cost in detail, ensuring that you aren't caught off guard by any unexpected expenses. If applicable, we'll work on your behalf with your dental insurance to file the necessary claim forms to lower the amount you'll need to pay. If there's any remaining balance, our office accepts several payment options. Besides traditional methods, we also accept third-party financing.
Schedule A Smile Makeover in Frisco!
Stop hiding behind a smile that you don't love! Invest in your well-being and improve your outlook on life by transforming your teeth with a smile makeover. Take your first step toward improved confidence by contacting our office today to schedule your consultation.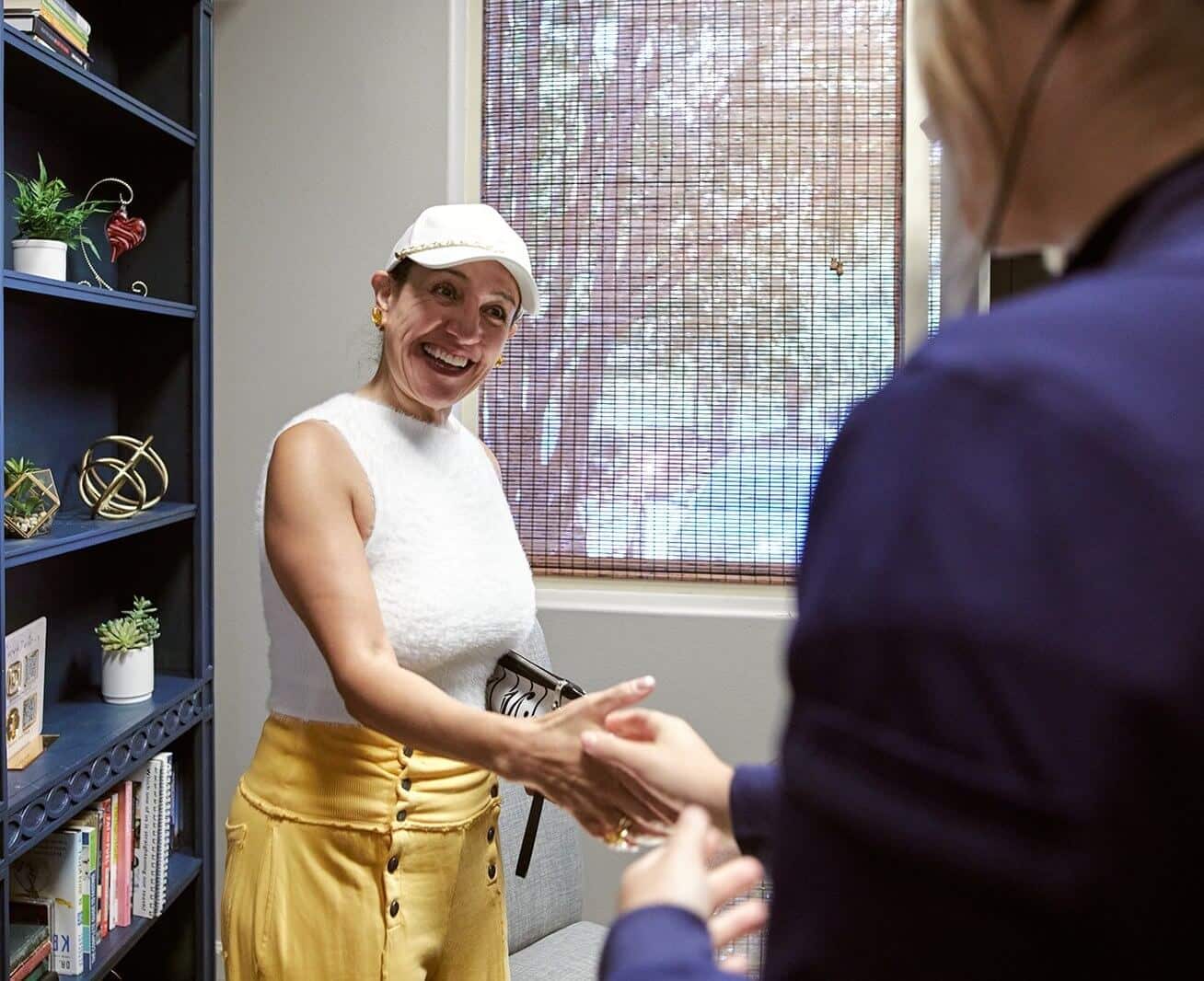 Smile Makeover FAQs
If you're ready to have a red-carpet smile, your cosmetic dentist can help. Although a smile makeover can create the results you want, it's a big commitment. Here are the answers to a few smile makeover FAQs in Frisco to ease any apprehensions. We'll explain everything during your cosmetic consultation, so you feel 100% confident about the road ahead.
What procedures will I need?
Everyone's mouth is unique, and no one has the same goals. As a result, a cookie-cutter treatment plan won't work. You need procedures catering to your needs, but we can't determine which you'll benefit from without first examining your mouth. Based on the results of the examination and your preferences, you may be a candidate for one or more procedures, such as:
Rest assured, our dentists will explain all your options and their costs to make the best decision for your smile and budget.
How much does a smile makeover cost?
Since every treatment plan is personalized, there's not a flat rate for a smile makeover. Various factors affect the amount you'll pay, such as the type of procedures and complexity of your case. We believe everyone deserves to have a beautiful, confident smile, which is why we offer many financial options to keep your treatment affordable. Besides traditional payment methods, we also accept third-party financing. You can pay for your new smile using monthly installments through a third-party financing company, like CareCredit.
Will dental insurance cover a smile makeover?
That's a difficult question because some cosmetic procedures offer restorative benefits. Typically, dental insurance won't cover the cost of elective procedures; however, advancements in dentistry make many common treatments more versatile than ever. Certain elective options can also be used to treat dental issues, like chips and cracks. If your cosmetic dentist determines a treatment is medically necessary, you may be able to use your coverage to offset the cost. You won't have to navigate your policy alone. A member of our staff will work on your behalf with your dental insurance to maximize any applicable benefits. After meeting your deductible, your plan can pay up to 80% of the cost of restorative treatments, like tooth-colored fillings.
How long will my smile makeover last?
The lifespan of your new smile depends on multiple factors, like the type of procedures used and your lifestyle. Some treatments can last for a few years, while others can span for decades. Your cosmetic dentist will explain how long you can expect your results to last. You can promote the longevity of your investment by brushing and flossing at home. It's best to avoid anything that may damage your results, like using your teeth as tools or eating hard foods. Don't forget to visit your dentist at least twice a year for a cleaning and check. They'll examine your smile at each routine appointment to ensure it continues to serve you for as long as possible.