Porcelain Veneers in Frisco, TX
If you've tried teeth whitening treatments but still haven't achieved the smile you've been looking for, it may be time to take your cosmetic dental treatments to the next level with veneers. If you have multiple imperfections that you'd rather solve with a single treatment, porcelain veneers are the perfect solution. With porcelain veneers, you don't need to settle for a smile you're too afraid to show to friends and family. Instead, contact our highly trained Cosmetic Dentists at Stonebriar Smile Design to schedule your smile makeover consultation.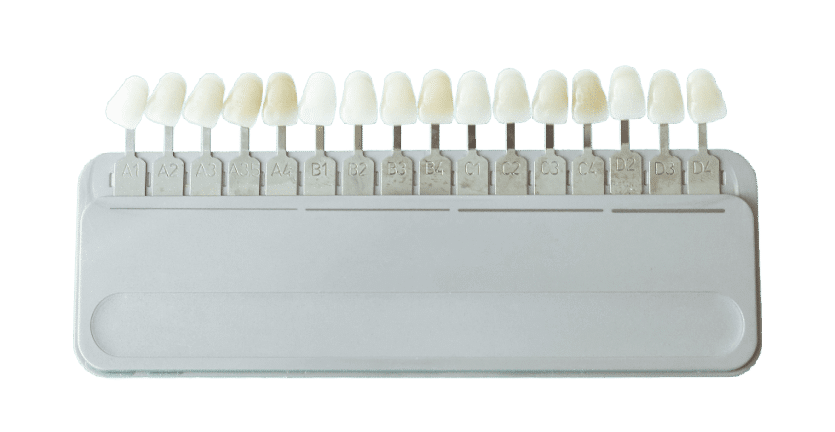 What Are Porcelain Veneers?
Porcelain veneers are made of dental ceramic designed to look and reflect light as naturally as possible. Their function is mainly intended for cosmetic purposes. However, in some cases, they can help make bites more even, similar to dental crowns. Unlike dental crowns, veneers are razor-thin sheaths designed to bond to the visible portions of teeth in order to improve their appearance. They are color-shaded and shaped to fit over natural teeth, allowing them to blend in with your existing smile.
Issues Addressed With Porcelain Veneers
Patients who struggle with cosmetic imperfections in their smile can likely correct all of them with this single treatment. The process takes two visits to complete, one for the initial examination and minimal removal of enamel and a second appointment to place and fit the veneers.
If your smile has any of the following imperfections, chances are that veneers are right for you. These include:
Discoloration

Gaps

Chips

Cracks

Misalignment

Small, worn-down or misshaped teeth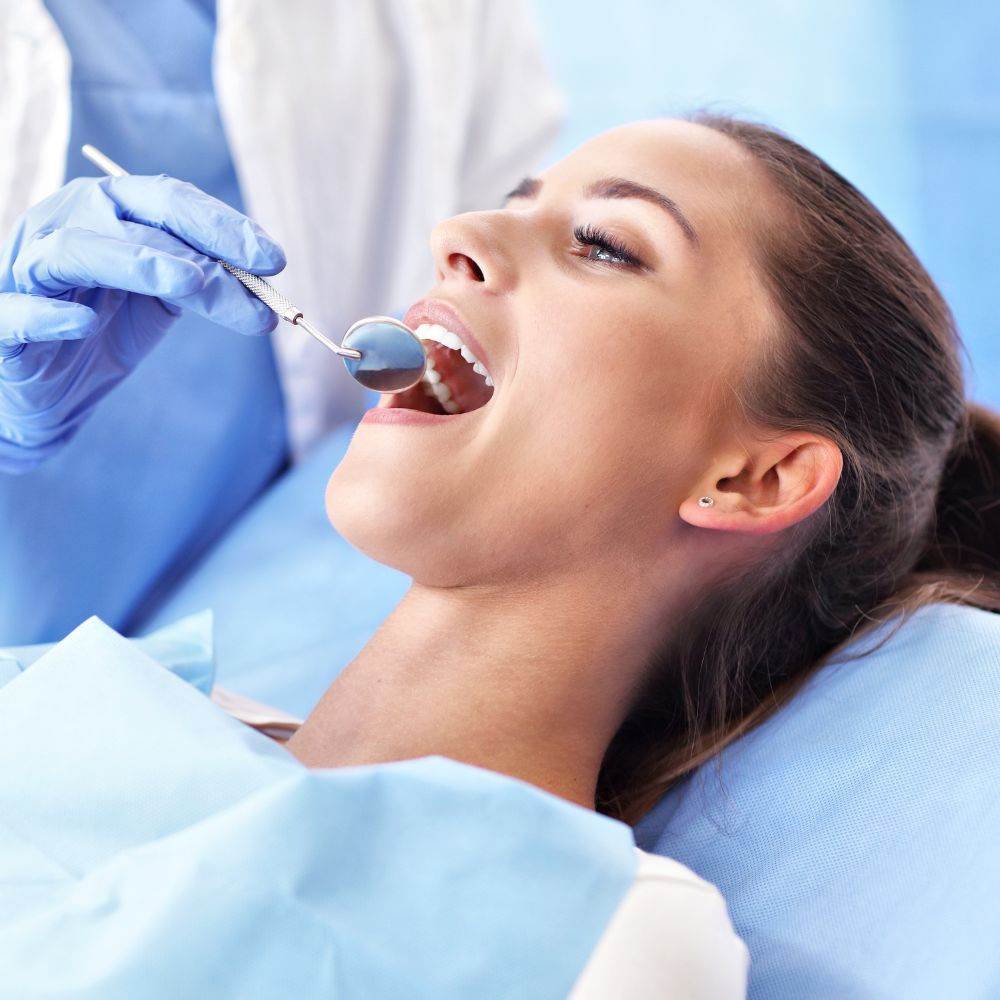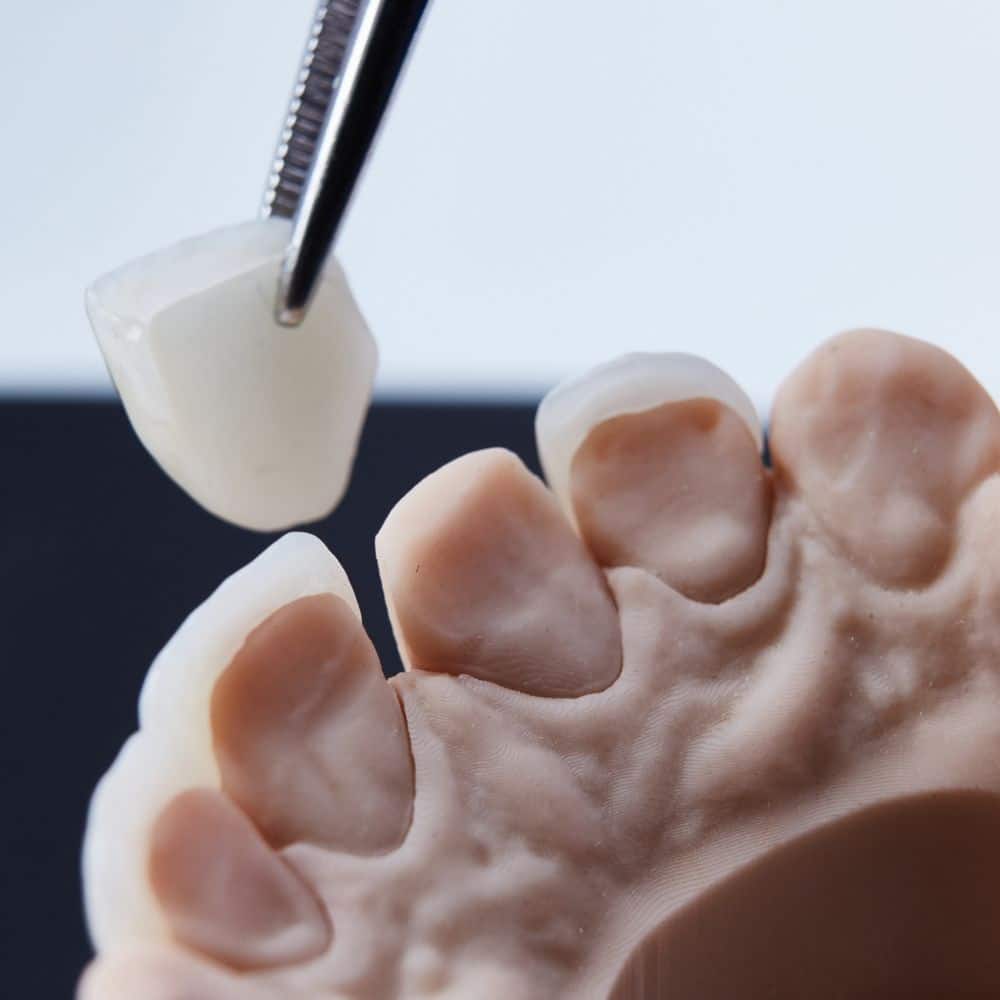 Am I a Good Candidate for Porcelain Veneers?
Before being eligible for porcelain veneers, our experts will make sure that your oral health is in good condition, as they would for any cosmetic treatment. If any tooth decay or gum disease is present, you'll need to have these issues settled before receiving veneers. They'll also make sure that you're okay with removing a very small amount of enamel, which allows the veneers to sit flush and look natural after placement.
How Long Do Porcelain Veneers Last?
With proper care and maintenance, porcelain veneers last between 10 and 15 years on average. However some patients are able to make them last up to 20 years, but this is less common. Keep in mind that porcelain is naturally stain-resistant and doesn't have any of the same cracks and crevices as tooth enamel. These attributes combined make the material a great option for long-term use.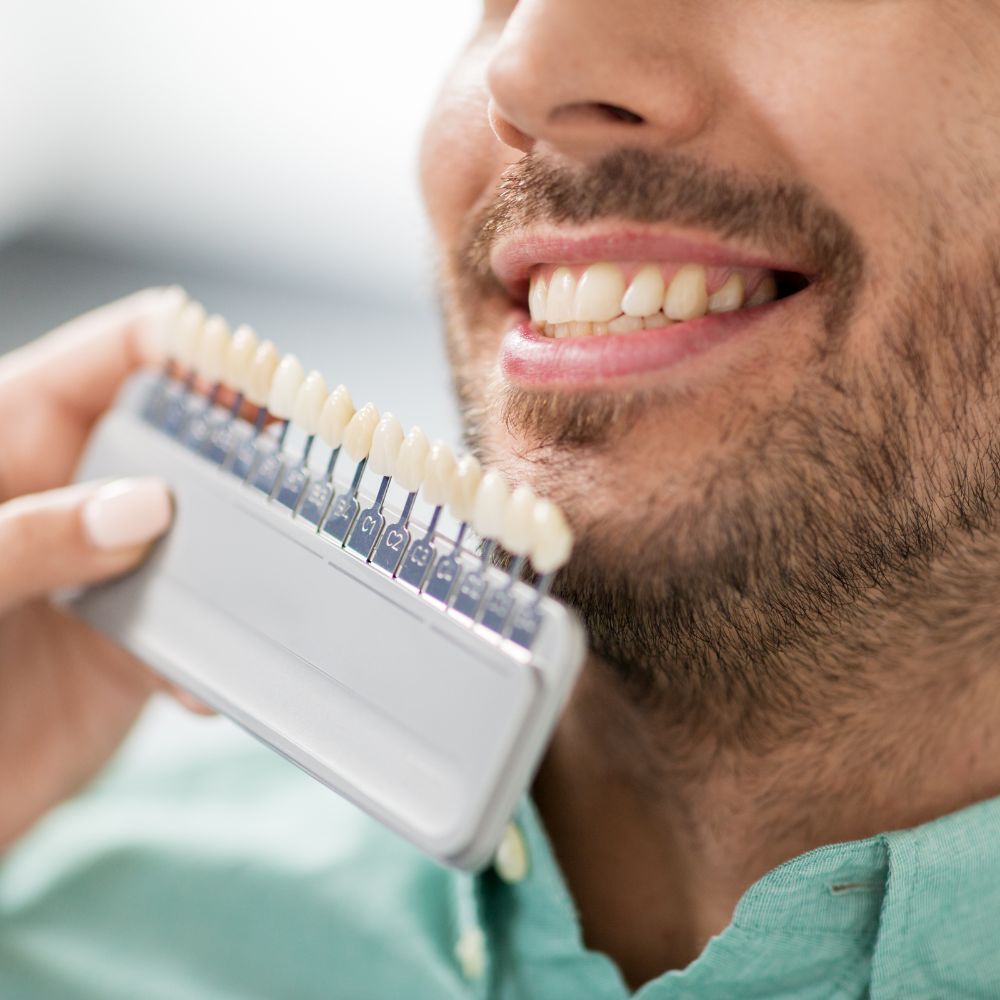 How Do I Maintain My Porcelain Veneers?
There is no special care for veneers outside of the general advice dentists provide already. To make them last as long as possible, always make sure to:
Brush twice a day with fluoridated toothpaste, particularly after eating a meal with many staining foods

Floss daily

Make regular dental visits for exams and cleanings

Avoid using your teeth for tasks better suited for tools

Handle any chronic issues or bad habits that may damage your veneers (i.e. teeth grinding, clenching, nail-biting, or chewing inedible objects and ice)
The Cost of Veneers vs. Other Cosmetic Dentistry Services
Even if you have your heart set on veneers, it's worth taking a moment to consider all of the other ways in which your cosmetic dentist in Frisco can transform your pearly whites. Of course, each of these options provides different types of results at different price points with different lifespans.
Invisalign®
If crooked teeth are behind your decision to fix your smile, then Invisalign is a great solution. These comfortable, clear aligners can straighten your teeth and lead to better oral health, but they can cost several thousand dollars and take a year or more to achieve results. Not to mention, Invisalign can only correct the alignment of your teeth, not their color, shape, or size.
Teeth Whitening
Professional teeth whitening can clear away stubborn stains and discoloration, either quickly in our office or conveniently at home. While teeth whitening is one of the cheapest cosmetic dental treatments, it's also limited in that the only aspect of your teeth that it can improve is their color.
Cosmetic Bonding
Cosmetic Dental Bonding is an excellent way to conceal a variety of minor smile flaws in a single appointment. Although it costs less than veneers, bonding doesn't last as long; the procedure will have to be redone every few years.
Veneers
Admittedly, veneers are not the cheapest service we offer. However, they are often considered more cost-effective in the long term. Veneers can completely transform your smile in just a couple of appointments, and you can expect your results to last for 10 to 20 years with the right maintenance.
How to Make Veneers Affordable
Because veneers are a form of cosmetic dentistry, they usually do NOT qualify for dental insurance coverage. However, we have ways of helping patients fit the cost of their treatments into their budget through our partnership with CareCredit. This third-party financier gives patients low- or no-interest loans based on credit approval, which are then paid back in manageable monthly installments.
If you're interested in getting veneers in Frisco but are worried about the cost, we encourage you to schedule a consultation with us. You might be surprised by how we can make veneers affordable!
Porcelain Veneers Frequently Asked Questions
Porcelain veneers can help you achieve the smile of your dreams without needing a lengthy, invasive procedure. Although you're excited to begin the transformation process, we know you still have several questions about the process. While you wait for your visit, here are the top porcelain veneer FAQs in Frisco to help you make the right choice for your smile.
How many porcelain veneers will I need?
A single veneer can be used to instantly improve the color, size, shape, and proportion of an unattractive tooth; however, your dentist will likely recommend you treat multiple teeth. It's often advised you have veneers placed on the front 2, 4, or 8 teeth. This creates more natural-looking results to achieve the flawless smile you deserve.
How much do porcelain veneers cost?
There isn't a set price for veneers because the cost is determined by several factors, such as the number of teeth you're treating. After an initial consultation, we'll provide you with a customized estimate and discuss the fees associated with it. Unfortunately, many insurance carriers won't cover a portion of the cost because it's an elective procedure, but we will help you find the solutions you need to make it affordable.
We will take the time to explain your payment options to keep your new smile within your budget, like using third-party financing with CareCredit. You're given the funds you need to pay for your treatment, which are repaid using a plan that accommodates your budget.
Will I need to straighten my teeth beforehand?
Alignment issues are a leading source of embarrassment for many adults. If you missed your chance for braces as a child or you suffered orthodontic regression, porcelain veneers may be a solution to give you a straight smile.
Believe it or not, veneers are often used as an alternative to braces because they can close gaps and cover minor alignment problems. Unfortunately, there are some limitations. If your bite or alignment concerns are extensive, you might need to have braces before getting your veneers. Now, there is a less noticeable option, so you won't need to use metal braces. Invisalign will discreetly move your teeth in as few as 12 months.
Can I get porcelain veneers with dental implants?
It's estimated 120 million Americans have lost at least one tooth. Over 500,000 people per year are turning to dental implants to fill the space of missing teeth. Although this completes your smile, it can still leave you with several aesthetic concerns. Depending on the severity of your tooth loss and which teeth you'd like to improve, you might still be a candidate for porcelain veneers.
Your dentist will create a customized treatment plan to enhance both the function and appearance of your smile. Rest assured, your veneers and dental implants will match for natural-looking results you'll want to show off.
Start your journey to improved confidence. Contact our dental office today to schedule a consultation for porcelain veneers.
Do veneers feel like real teeth?
You know that veneers look like real teeth, but do they feel like real teeth as well? The short answer is "yes!" The dental materials used to make them are smooth, which ensures that they won't irritate your gums, negatively impact your speech, or feel odd when you run your tongue against them. Furthermore, each veneer is custom-made, resulting in them not feeling bulky or obtrusive.
Are veneers permanent?
No, veneers are not permanent. However, it's a common misconception that patients have when they hear that they are "irreversible." This refers to the changes to your natural teeth, not the longevity of your veneers. With all of that said, it is possible for veneers to last for several decades with proper care. That's why it's important to prioritize your oral health, starting with implementing a solid at-home oral hygiene routine and extending to getting a dental checkup every six months and avoiding unhealthy habits, like smoking.
What happens to the teeth under veneers?
During the "prep" process, a minuscule amount of enamel is removed to ensure your veneers blend in seamlessly with your surrounding teeth. Outside of that, however, they are just like your natural teeth! That means that, although the front-facing surface is covered by the veneer, they still need to be cared for. Otherwise, decay can form or an infection can develop. Not only will this negatively impact your oral health, but it can also result in your veneer needing to be removed and replaced.
Is there anything I can't eat with veneers?
Good news: veneers don't come with any dietary restrictions! Of course, what you eat impacts the condition of your veneers as well as your smile, which is why it's still important to follow a well-balanced diet. More specifically, we recommend filling your plate with vitamin-rich, nutrient-dense foods as much as possible, like vegetables and fruits. On a similar note, we recommend exercising caution with raw nuts, whole apples, peanut brittle, and other crunchy items since they can result in a noticeable chip.
Do veneers feel like real teeth?
You know that veneers look like real teeth, but do they feel like real teeth as well? The short answer is "yes!" The dental materials used to make them are smooth, which ensures that they won't irritate your gums, negatively impact your speech, or feel odd when you run your tongue against them. Furthermore, each veneer is custom-made, resulting in them not feeling bulky or obtrusive.
Do veneers give you a lisp?
It's common for patients considering veneers to be nervous about changes to their speech. Don't worry – this is a common misconception. In fact, the overwhelming majority of patients don't experience any changes or even an adjustment period! That's because the veneers are custom-made to fit each tooth perfectly. So, they will feel as normal as your natural teeth.