Dental Crowns in Frisco, TX
Custom Made Porcelain Crowns
Dental crowns are one of the most frequently performed dental treatments at Stonebriar Smile Design because crowns restore the health, strength, and function of damaged or decaying teeth. We offer our patients the highest quality, customized restorations that utilize modern technology, like digital impressions, to get the best results possible. With dental crowns at SSD, you'll be on your way to a beautiful, healthier smile.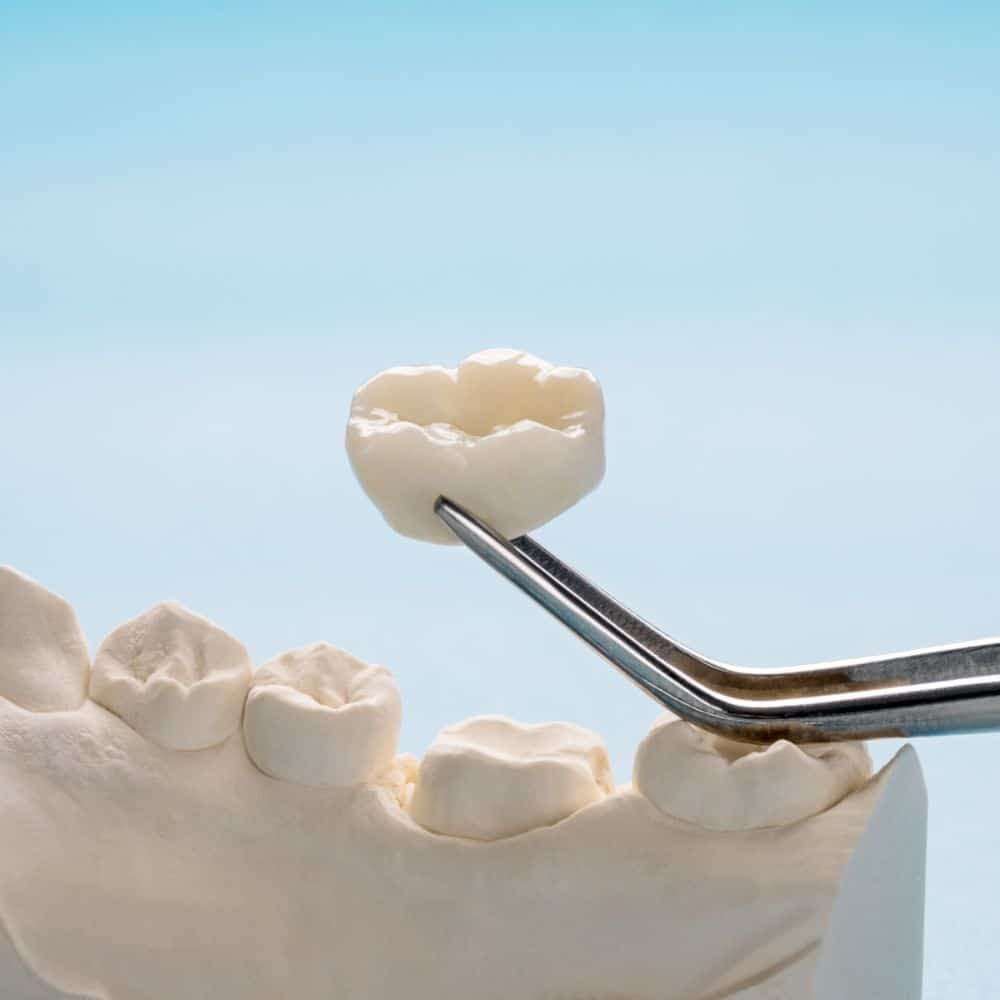 A dental crown is a tooth-shaped cap that fits over the top of a tooth and completely encases it to enhance it cosmetically or restore it structurally. While dentists create crowns from various materials, including gold, metal alloy, porcelain-fused to metal, and all-porcelain or zirconia, we prefer all-porcelain zirconia crowns. Porcelain crowns are the best at mimicking a tooth's natural look and are a long-lasting, durable solution.
Who is a Candidate for Dental Crowns?
Every smile is unique, so the best way to find out if you're a good candidate for dental crowns is to schedule an appointment with one of our experts. Our dentists have years of experience and will thoroughly examine your smile and recommend a treatment plan that's just right for you. If you have a weakened, damaged, significantly chipped, decayed, or broken tooth in Frisco, contact our dental office to start your treatment journey.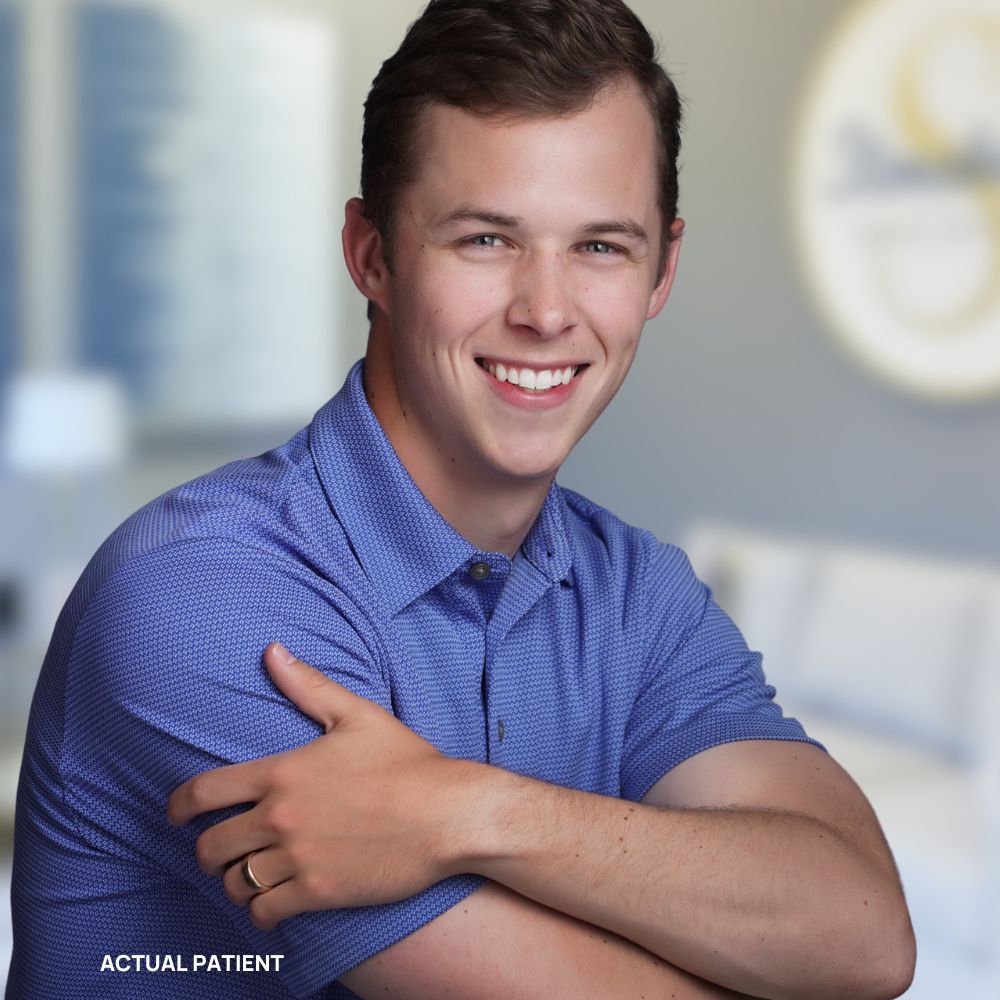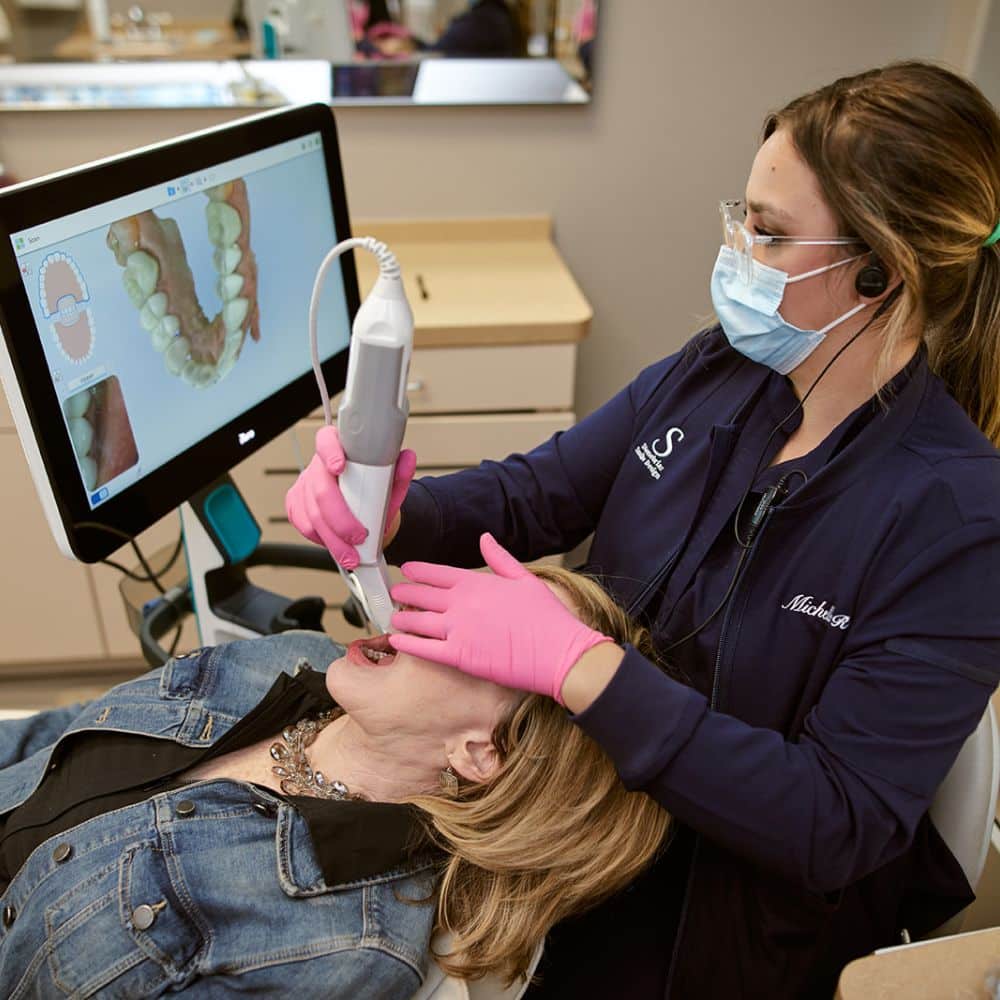 How Are Dental Crowns Installed?
After your initial evaluation, you'll return for a follow-up visit where one of our dentists carefully prepares your tooth by removing a small portion of enamel if necessary. After that, we take images and digital impressions of the affected area and send those off to a lab. Then, the lab uses these digital impressions to manufacture your crown precisely, making it the perfect fit. In the meantime, if your affected tooth is visible, we will give you a temporary crown to wear until the permanent one is ready. After one to two weeks, you will return to our office and try on your new dental crown. If you're happy with the results and the crown fits comfortably into your smile, we permanently bond the crown to your tooth.
Benefits of Dental Crowns
Dental crowns are one of the most popular treatments we have to offer because of their many advantages, including:
Appearance: Crowns are custom-made to match your size, shape, and shade preferences.

Strength: Dental crowns are built to last for at least 10 to 15 years with proper care.

Function: Enjoy speaking, laughing, and chewing with a fully restored smile.

Protection: Crowns strengthen and protect damaged teeth, minimizing your chances of sensitivity and discomfort.
Ready to find out if dental crowns are right for you? Visit Stonebriar Smile Design in Frisco, Texas, to start restoring your smile with a team of experts in a comforting, welcoming dental office.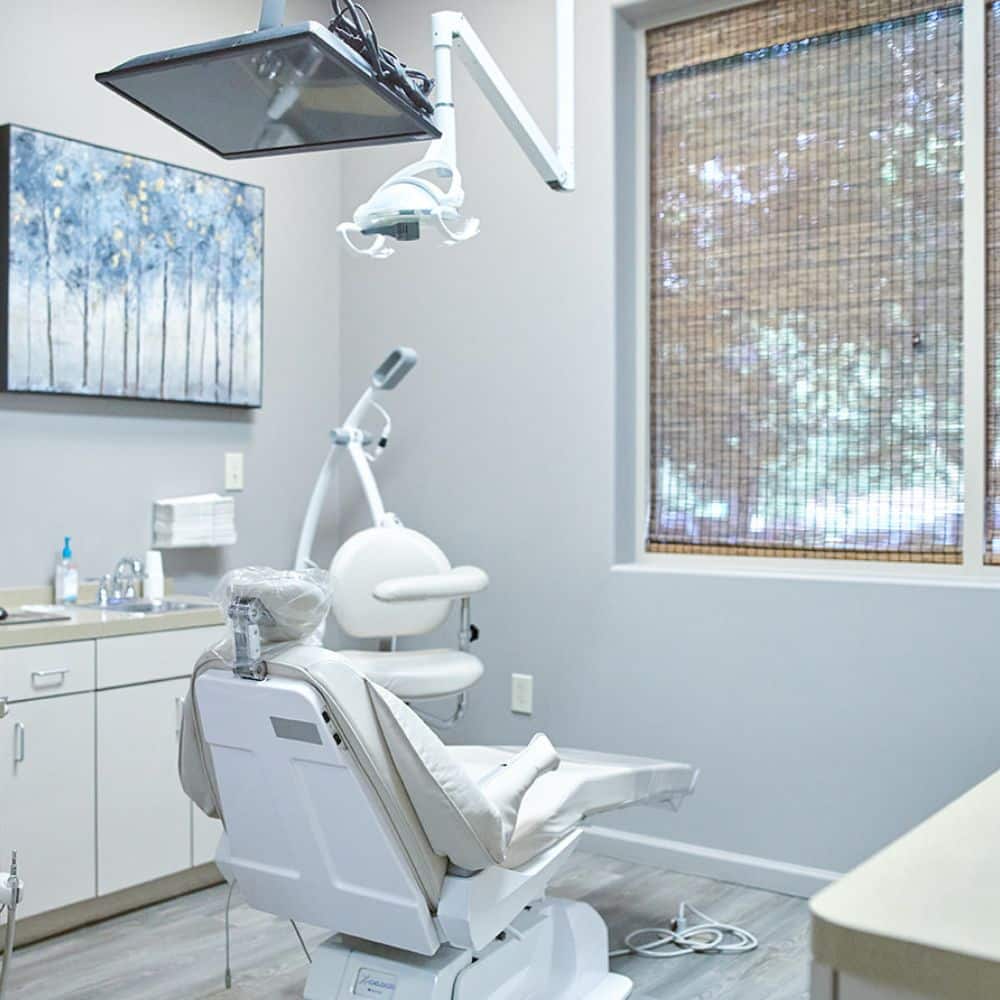 Dental Crowns FAQ
Dental treatments can be complicated, but that's why our experts are here to help every step of the way. Before you come in for a consultation, dive into some of the most frequently asked questions about dental crowns to feel confident and ready for your visit.